by Traci Parker
---
Wondrous. Illuminating. Enlightening.   
Cambridge, Queens College, is like a snapshot from the past, which contains some of brightest minds in the scientific community. A perfect setting for the SENS6 conference. It was awesome to see so many people from the Bay area all the way in Cambridge! 
I was astonished when I learned about Dr. Rigdon Lentz, and his Immune Pheresis technology, which literally removes 

inhibitors created by cancer cells to shield themselves from attack. Using a technology akin to dialysis, immunepheresis removes these inhibitors from the patient's bloodstream, eliciting a natural immune system response that in most cases leads to rapid tumor shrinkage. 

The clinical results achieved in patients demonstrates an incredible high success rate! His work in Immunology now lends itself to patients in Germany, or anyone who can travel there for treatment. 
Another one of my favorite presentations was that of Health Extension Salon's very own, John Furber of Legendary Pharmaceuticals. John is researching the potential benefits of inhibiting or removing the accumulation of lipofuscin/ceroid and other crosslinked aggregates in nondividing cells. I am really glad we had a chance to visit more while in Cambridge, he is so smart!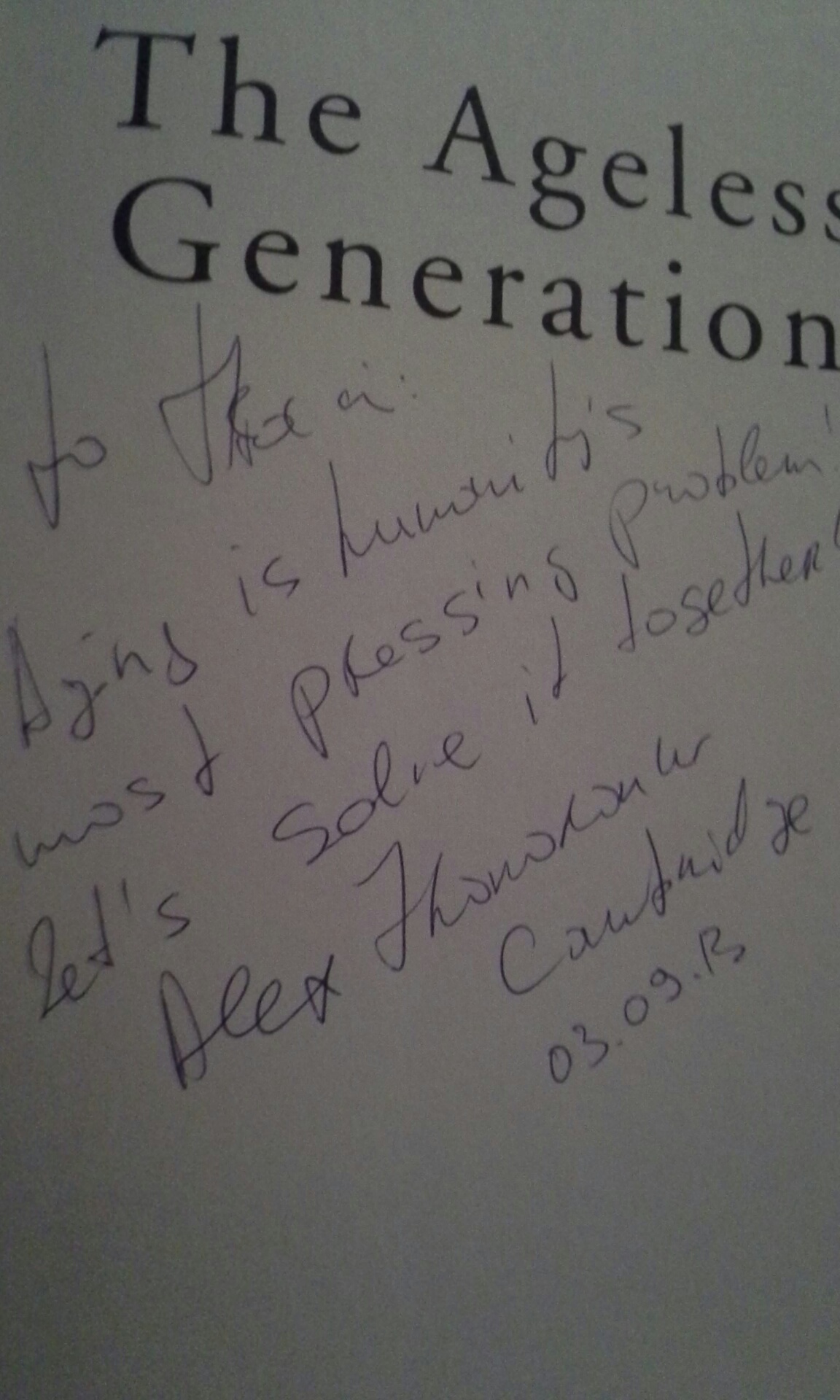 The last day, we enjoyed "Punting on the River Cam," which started in the rain and finished in the sunshine .  I opted to join one of my Health Extension Salon friends on a jaunt to Oxford, where we had dinner with 
Anders Sandberg
,PhD,  a researcher, science debater, 
futurist
, 
transhumanist
, and author. Such a magical night, he is so well informed on such a variety of topics, and I think he enjoyed my "If you could travel back in time or to the future, which would you choose?" dialogue. It's like my barometer to the psychology of people.
Brain candy for the soul…..
-Traci
http://healthextension.co/wp-content/uploads/2017/09/Health-Extension-logo-152x164-6-300x109.png
0
0
admin
http://healthextension.co/wp-content/uploads/2017/09/Health-Extension-logo-152x164-6-300x109.png
admin
2013-10-01 08:36:16
2013-10-01 08:36:16
So, how was SENS 6?